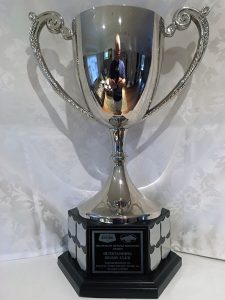 2015-2016-2017  "Outstanding Rugby Club"
2017-18 Rugby Match Schedule
Sept 10 Tournament at Kelowna
Sept 17 TWITS host at Connaught
Oct 1 SOB at Surrey
Oct 15 ABBY at Abbotsford
Oct 29 EBB host at Connaught
Nov 12 EVER host at Connaught (Advocaat Cup)
Dec 3 NOBS host at Brockton
Dec 10 Old Boys Rugby Festival at Brockton
Feb 18 TWITS at Burnaby
Feb 25 SNOW host at Brockton
Mar 4 SOBS host at Connaught
Mar 9 (Friday) (Pre-Canada Sevens)
30th Anniversary Celebration – All Day – Connaught Park Club House.
Club Player and Alumni Photo – Connaught Park – 12:30 – 1.00 pm
Host Old Boy 15's Tournament at Connaught KO 10:00 AM
Mar 18 EBB at Victoria
Apr 8 SNOW at Klahanie
Apr 29 NOBS at Seattle
May 6 EVER at Brockton
May 13 ABBY host at Brockton
May 26 Tournament at Burnaby
Sunday Matches, Kick Off at 1pm unless otherwise noted.
Legends Touch Rugby Nights
All Winter and Spring: Wednesday night with Evergreens at Brockton 4:30pm start.
Starting in May: Tuesday and Thursday night with Meraloma Club at Connaught Park, 6.30pm start.
2018 Winter Spring Social Schedule
Thursday Nights at Meraloma Clubhouse, Connaught Park, 7pm onwards.
Dec 9 Legends Pub Crawl – Gastown
Dec 16 Legends Christmas Dinner – Vancouver Lawn Tennis Club
Facebook: Legends Rugby Club Vancouver